BOOK YOUR PRIVATE EVENT NOW IN OUR NEW BANQUET FACILITY!
OUTDOOR RAW BAR + CRAFT COCKTAILS & BEER
BEST BRUNCH IN BLUE RIDGE
Live Music Ft. Trevor Ciongoli Every Other Sunday 12pm-3pm
THE BLACK SHEEP IS EXCITED TO ANNOUNCE WE HAVE THE LARGEST OUTDOOR BAR & COVERED PATIO SPACE IN BLUE RIDGE
THE BEST IN BLUE RIDGE
COME CHECK OUT THE BEST DINING IN BLUE RIDGE – SERIOUSLY, ASK AROUND.
Sitting under the 200-year-old Oak tree, in the shadows of the old house, you sip a Manhattan as the Appalachian Mountains bring in the cool winds. At 1800' feet altitude in the historic downtown, everything seems simpler, a reminder of times past. The chatter of patrons, cocktails being shaken at the sleek bar, & trumpets of classic New Orleans jazz transform your mood into something cool, something smooth. The scent of refined, local ingredients crash into your senses as if each dish has been prepared just for you. A feeling of belonging comes over you. You know where you are, you've made it to your destination…
Welcome to our home, welcome to the Black Sheep!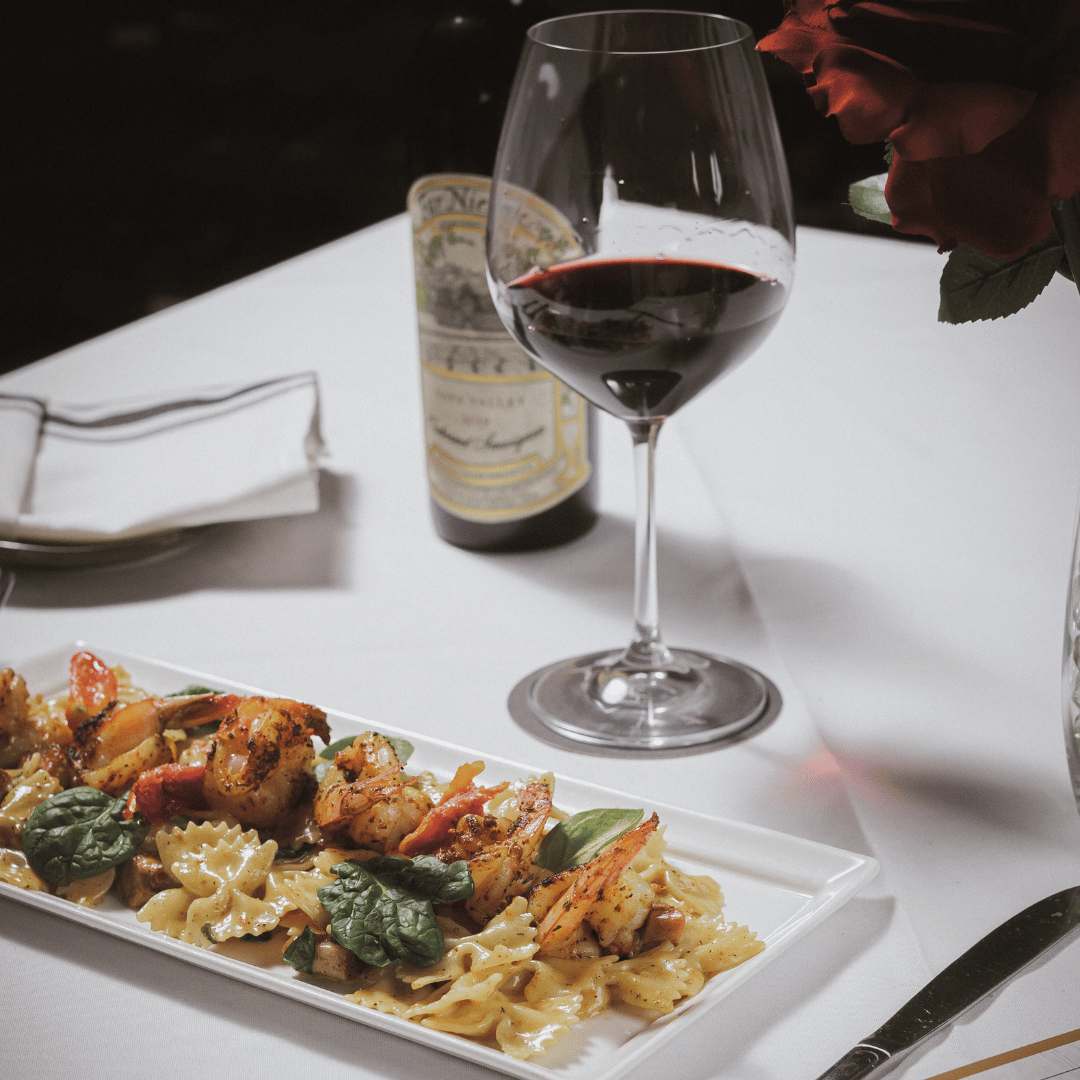 MON. DINNER:

CLOSED


TUES. BAR:

3PM


TUES. DINNER:

4-9PM


WED. BAR:

3PM


WED. DINNER:

4-9PM


THU. BAR:

3PM


THU. DINNER:

4-9PM
FRI. BAR:
3PM


FRI. DINNER:

4-9:30PM


SAT. BRUNCH:

11-3PM


SAT. DINNER:

5-9:30PM


SUN. BRUNCH:

11-3PM


SUN. DINNER:

5-8:30PM
Our VIP transportation is just $40 per person (minimum 4 guests) and has a 20-mile radius of Downtown Blue Ridge. This service allows our guests to safely be dropped off and picked up at both Grace Prime Steakhouse and The Black Sheep Restaurant.
CHECK OUT THE OWNER'S PODCAST BELOW & GET A FIRST HAND LOOK INTO ALL THINGS BLUE RIDGE!
WE'RE NOT TRYING TO BE COOL BUT SADLY THERE ARE A LIMITED NUMBER OF SEATS IN THE BLACK SHEEP AND THEY FILL UP QUICKLY. IF YOU WANT IN, MAKE A RESERVATION TODAY.